Posted on
LMNOLA
"Back in my day, sperm never cost this much"… Not exactly the type of conversation you'd normally hear.
Newly crowned Triple Crown winner American Pharoah's such a stud that even his dad, Pioneer Of The Nile's funky spunk is worth over $100K. And it's reported that $150K offers have been coming in for the Triple Crown Winner.
Here's how the stud fees work: you win a shit load of big time races like the Belmont Stakes and next thing you know you can sell your horse off to breed foals (race horses). A horse can breed up to 100 foals a year (that's lots of s.e.x) which means the Pharoah can make his team over $10 million! Hold his calls cuz he's gunna be busy.
And the last time we've seen a triple crown winner was way back in 1978 when 'Grease' was released in theaters. Back when saying "Peachy Keen Jelly Bean" was serious GAME!
Super successful trainer Bob Baffert trained both Pioneer of the Nile and American Pharoah. So he knows the type of horse-ass Nile's little boy is going to get.
And you have to hear his reaction. It's priceless…actually, I take that back, there's definitely a PRICE to it.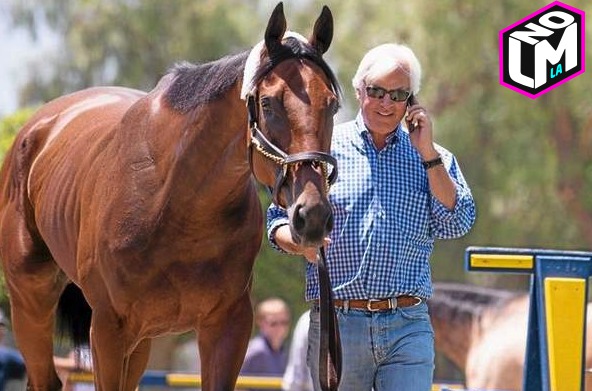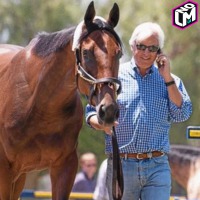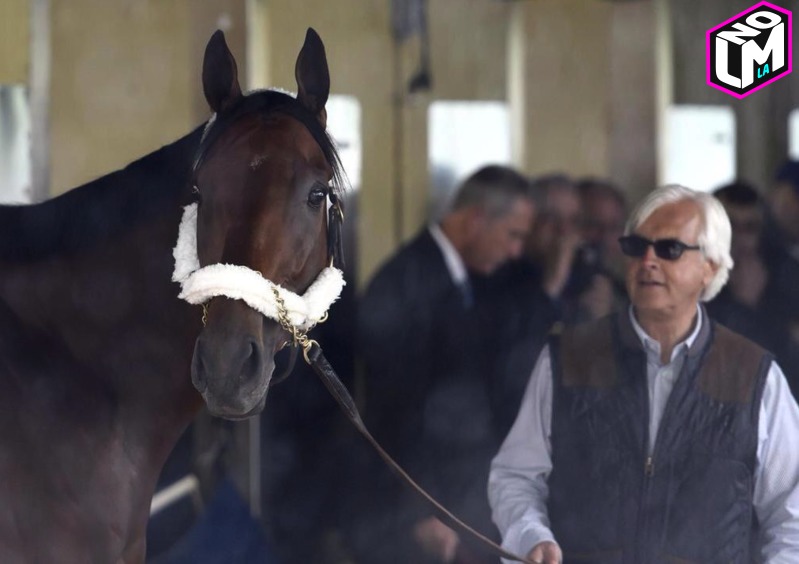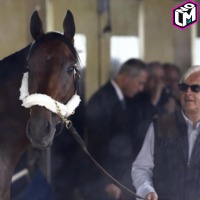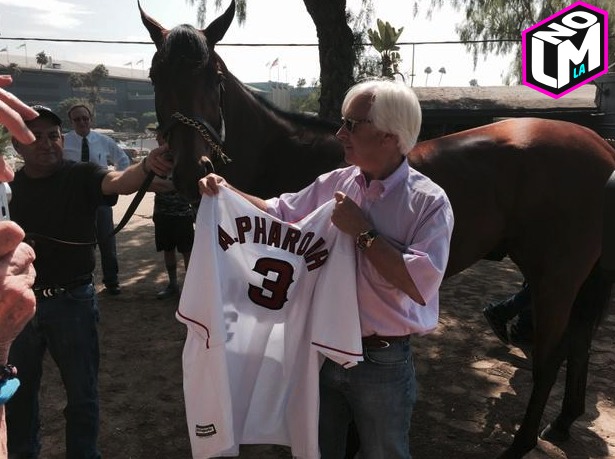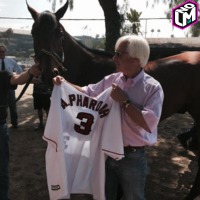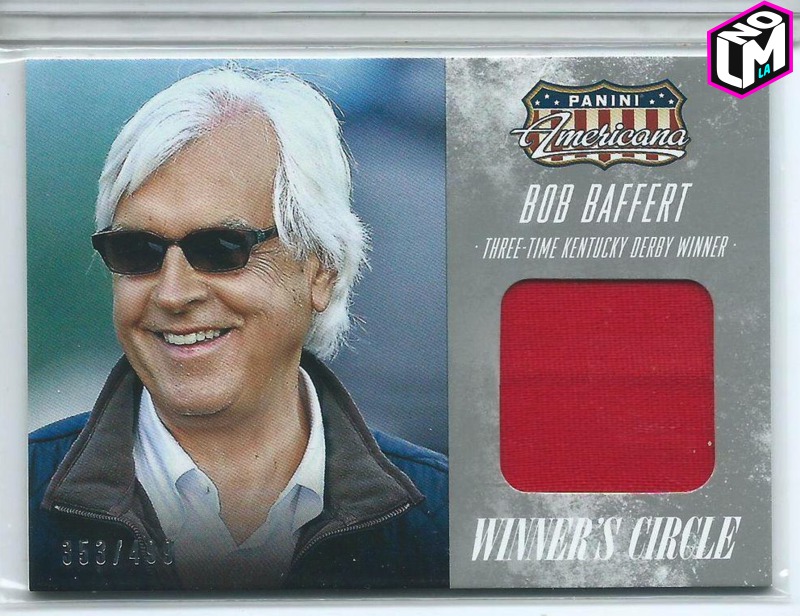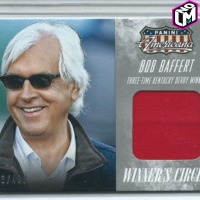 Photo/Video/Writer: Sid West, @lmnotweets (Twitter), lmnogram (Instagram), lmnola.com (Website)