Posted on
LMNOLA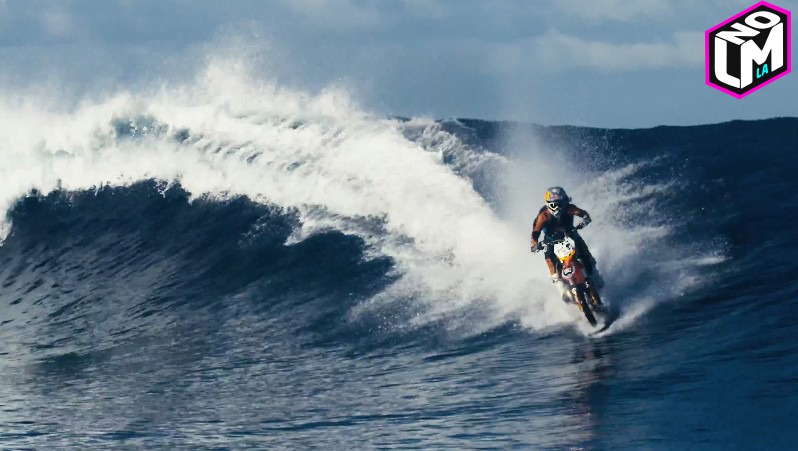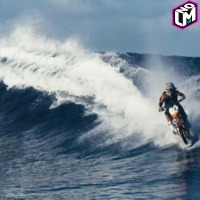 Now there's something you don't see every day… or actually not at all. Until now.
Celebrated X-Games medalist and multiple world record holding motocross athlete, Robbie "Maddo" Maddison defies logic in his new video just released "Pipe Dream", a production with DC Shoes. The video is the next step in Robbie's career which has made many noteworthy jumps including over London's Tower Bridge.
Robbie is seen in the video riding, of all things, a dirt bike across Tahiti's massive and famed Teahupo'o and Papara waves. The concept came to Robbie over two years ago, when he was inspired by watching his wife wake boarding when on vacation. The idea prompted him to make various prototypes of a dirt bike with skis, and a modified rear tire to propel the bike, until he was ready to take on Tahiti.
Robbie told Surfer Mag of his experience, "I don"'t think the photos or video show how physical it was. You can"'t see that when the wave broke right behind me, I honestly thought that might be the end of my life. I"'ve never felt like I was in the wrong place at the wrong time more than I did right there. It was a near-death experience.".
This definitely looks like a gnarly experience.. one that we won't be trying anytime soon. But with all the attention this stunt is attracting over the weekend, don't be surprised if we see this new sport on the X-Games list.
Writer: Sid West, @lmnotweets (Twitter), lmnogram (Instagram), lmnola.com (Website)