Posted on
LMNOLA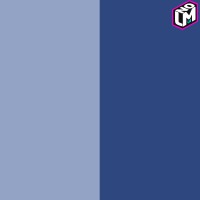 Have you ever taken a close look at the Facebook Friends Icon ? Well apparently somebody at the World's Most Visited Social Network Did … And Didn't like it Much.
Facebook's Design Manager, Caitlin Winner has been changing icons around the platform to bring more prominent visibility to women, with her latest change occurring over the "Friends" and "Groups" Icon.
Caitlin expressed her feelings in her Medium Essay, "the woman was quite literally in the shadow of the man, she was not in a position to lead in"
The original icon placed the male silhouette over the female silhouette.. Thathas now been changed to bring the female in front of the male silhouette.
Apparently Caitlin tried her best to make two silhouettes of equal size without any clear indication of who was in front. She later abandoned this idea to prevent the icon from looking like a "two headed mythical beast".
And the original Group icon had 2 males, with one male as the main subject in front. That has now also been changed to have the female as the main subject, with the two males behind her.
While Facebook has been making several types of redesigns lately, including the letter "a" typeface in "Facebook", it seems this is the change that makes the biggest change of all.
While our world is exploring new territories in acceptance, it seems Facebook wants to join in the path of our Humanity. And with a name like "Caitlin Winner", she probably felt a personal duty to do so.
Now we just have to see how many years pass before someone decides to try and change it back.
Link To Medium Essay
Photo/Writer: Sid West, @lmnotweets (Twitter), lmnogram (Instagram), lmnola.com (Website)