Posted on
LMNOLA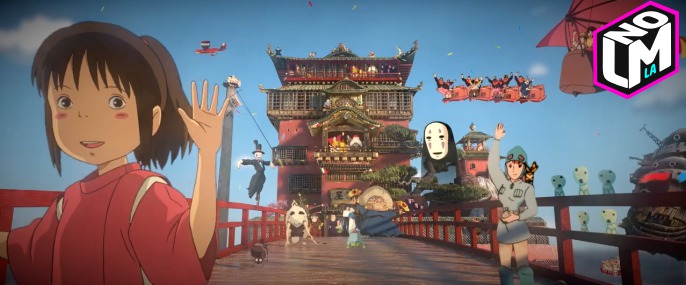 Though he may be retired, the films of Japanese Animator Hayao Miyazaki, including Spirited Away, Ponyo and Princess Mononoke, are still wildly appreciated for their imaginative worlds and characters. And now, Miyazaki's work is being celebrated by a fellow animator's short film which recreates his animated masterpieces in 3 Dimensional environments.
French animator Dono has just released a beautifully crafted tribute to Miyazaki's films, from the pre-Ghibli Castle Of Cagliostro to his swansong, The Wind Rises. Dono took original 2D elements from Miyazaki's films and blended them Ghibli-inspired 3D environment overlays. One of the most notable features of the tribute is how Dono manages to seamlessly blend Miyazaki's varying world's and characters, such as the light fable Spirited Away and the harder-edged fantasy of Princess Mononoke.
Add the music of Joe Hisaishi to the mix, and what you have is an enchanting journey into the mind of one of Japan's greatest storytellers.
Watch the tribute in its entirety for yourself… and prepare to be swept away.
Writer: GPS, @lmnotweets (Twitter), lmnogram (Instagram)