Posted on
LMNOLA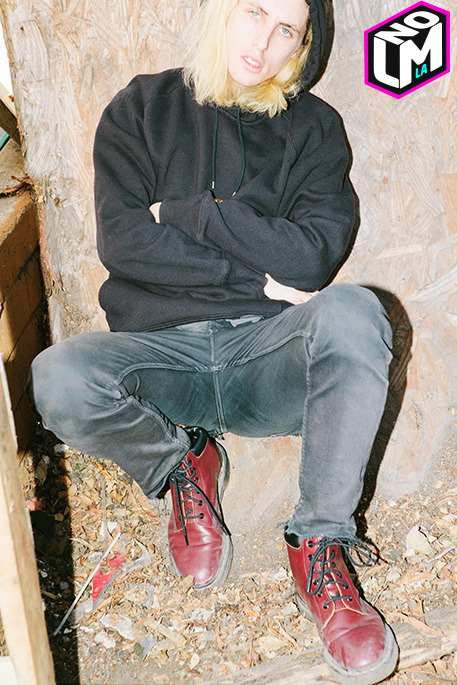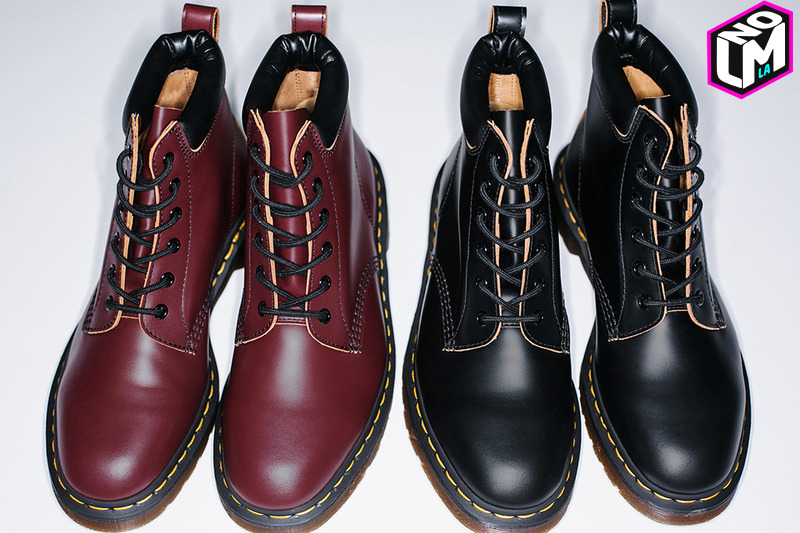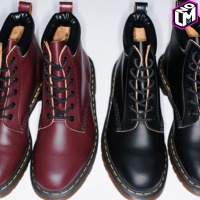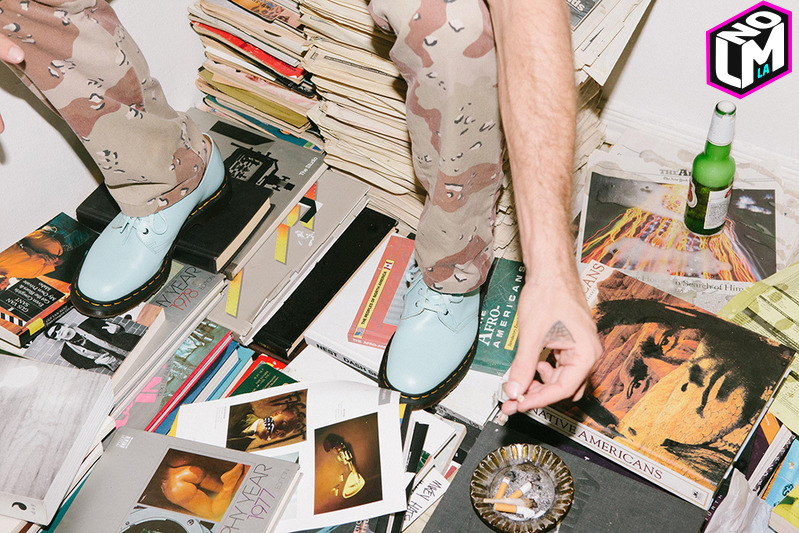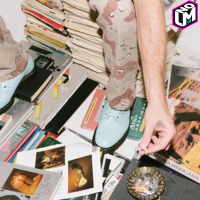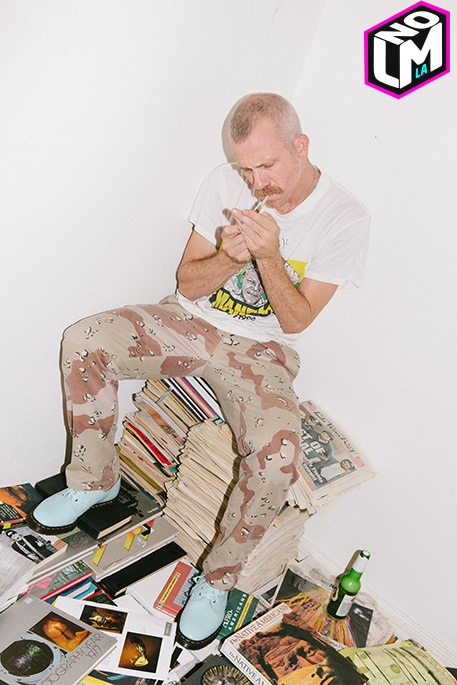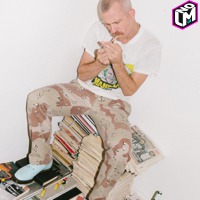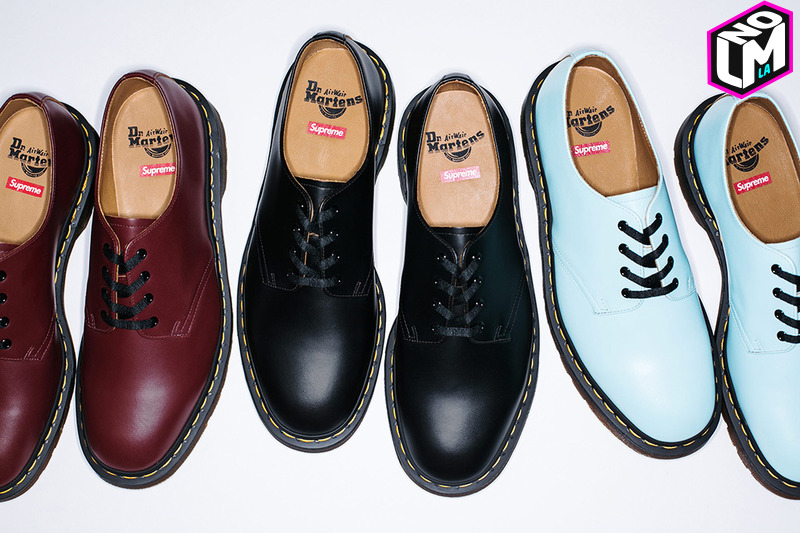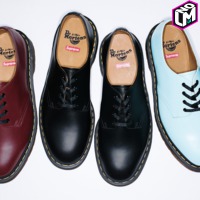 If you're expecting that signature Dr.Marten boot silhouette to be covered in the supreme box logo, you have come to the wrong place (It's okay, I'm low-key disappointed too).There is no obvious Supreme branding but if you're aware of the collaboration, you'll be able to recognize them.
Many people are disappointed with the lack of creativity and design of the shoes, but it's cool to have an update on the brand's iconic 4-Eye shoe and 6-Eye boot. Getting you ready for the impending winter, the shoes have a smooth, vintage leather upper with Dr. Martens' iconic yellow stitching. The kicks are available in classic oxblood and black for both styles, with an additional baby blue colorway for the low-top.
The full photo set and what Supreme had to say about the collab is up on Supreme's Offical Website.
"On April 1, 1960, Dr. Martens® created its first boot at its factory in Wollastan, England. With its AirWair® grooved sole and bright yellow stitching, the beloved boot still retains its original design concepts and has since become one of the world"'s most recognized silhouette that continues to be referenced in pop and youth culture today. This fall, the British brand is releasing a special footwear collection in collaboration with Supreme, comprised of a custom 4-Eye shoe and 6-Eye boot both made of smooth, vintage leather. The shoe will be offered in three colorways: burgundy, black, and baby blue, while the boot will be available in burgundy and black."
Check out the full photo set! You might recognize the shoe's very first model: Odd Future member, Lucas Vecetti!
The shoes will be avaliable online and in the New York, Los Angeles, and London Supreme store on September 3rd and in Japan on September 5th.
Photo: Sid West, @lmnotweets (Twitter), lmnogram (Instagram), lmnola.com (Website)
Writer: Sloane Peterson, @lmnotweets (Twitter), lmnogram (Instagram)