Posted on
LMNOLA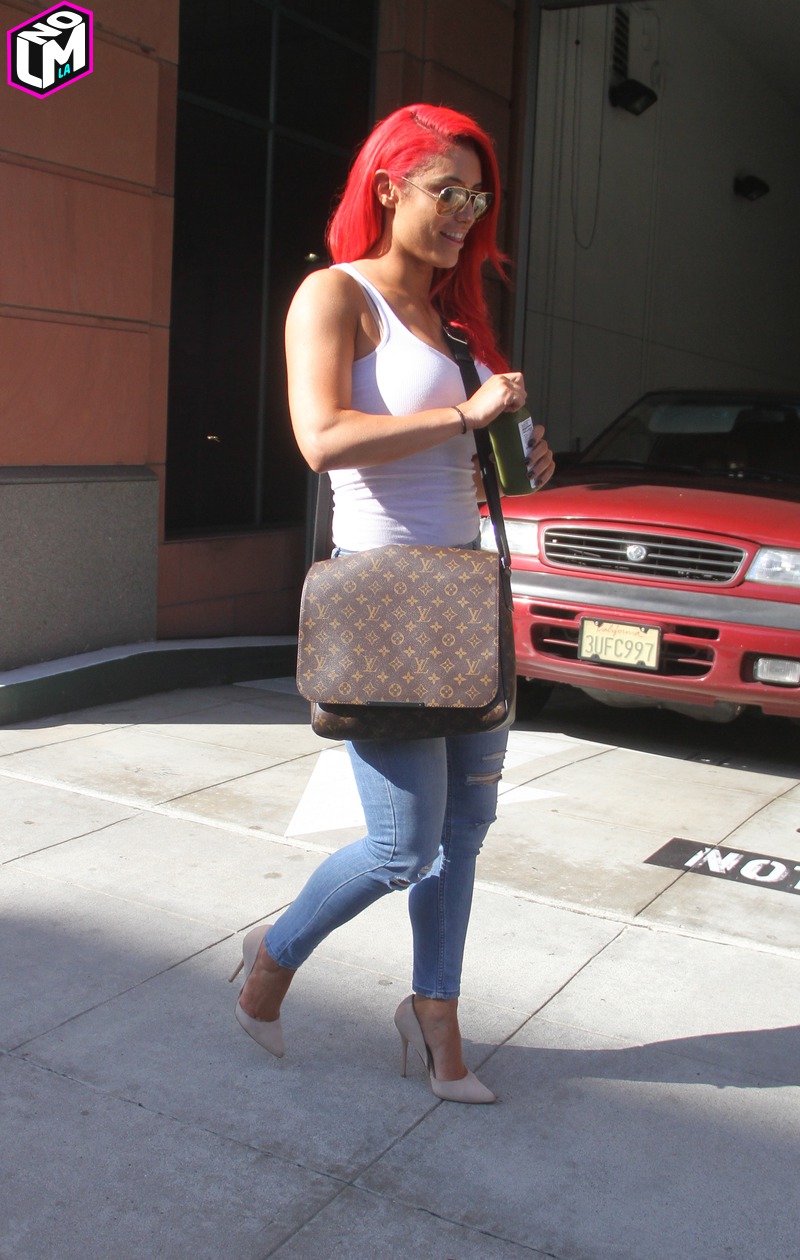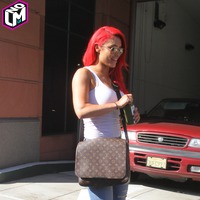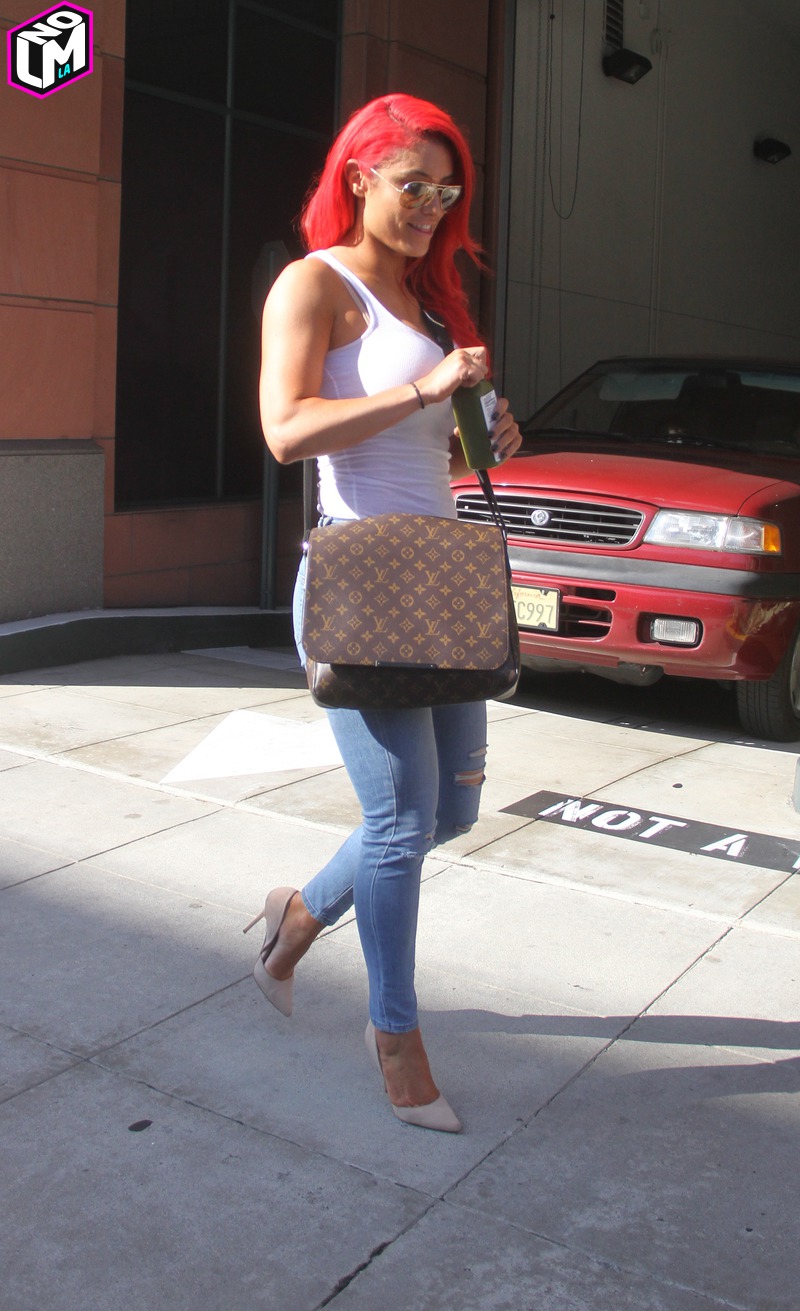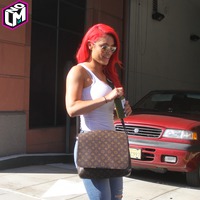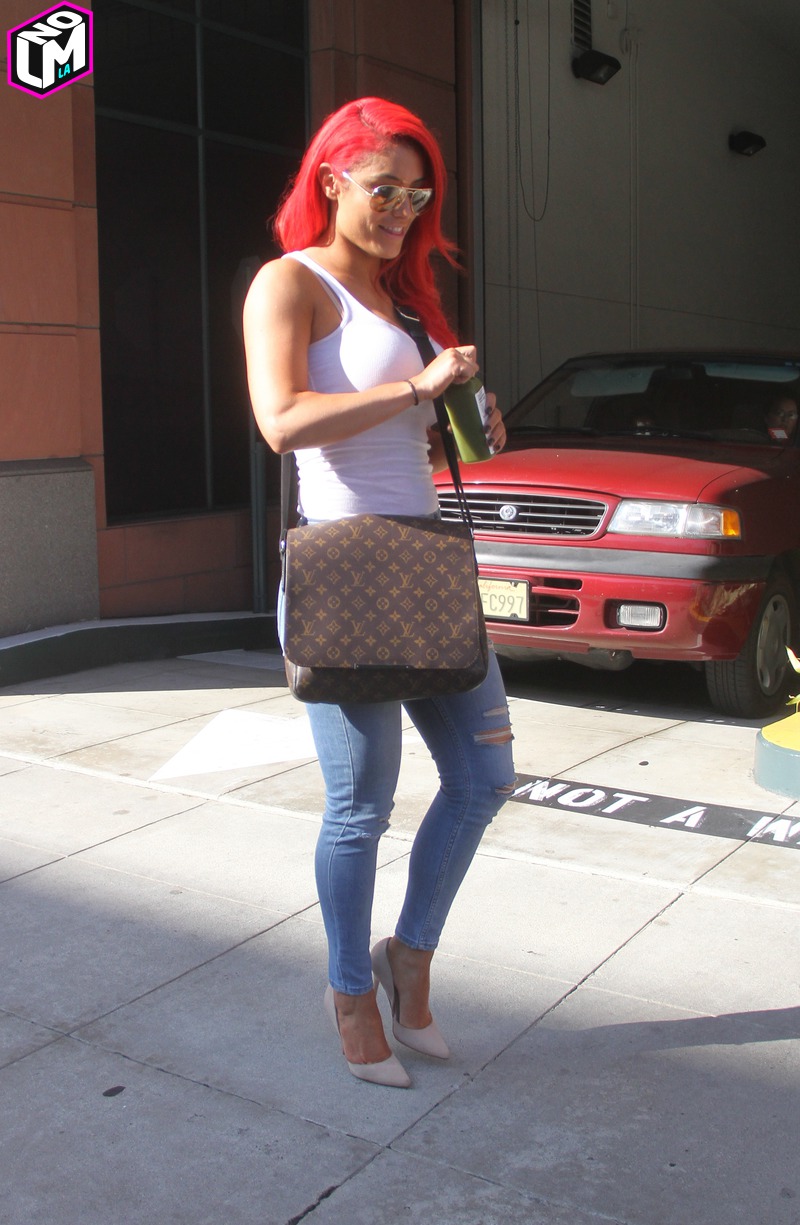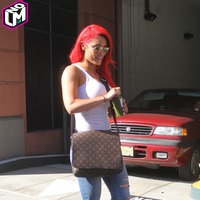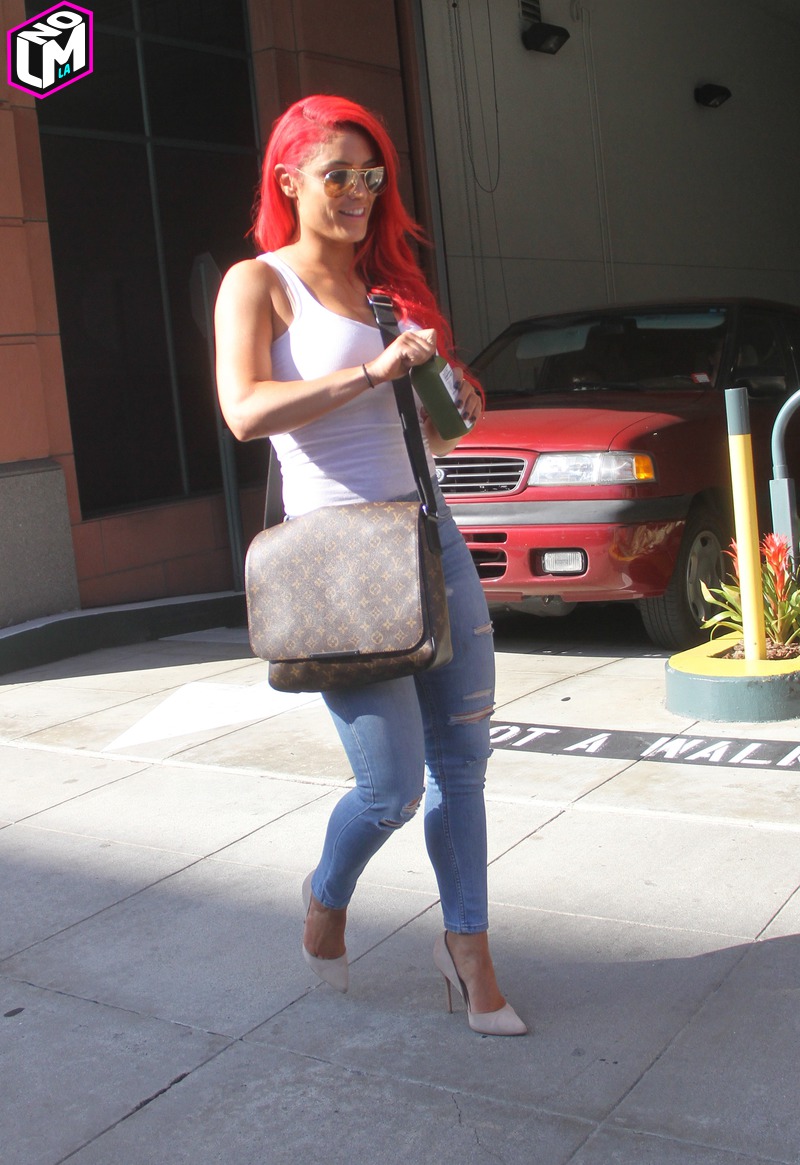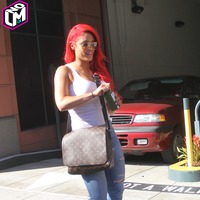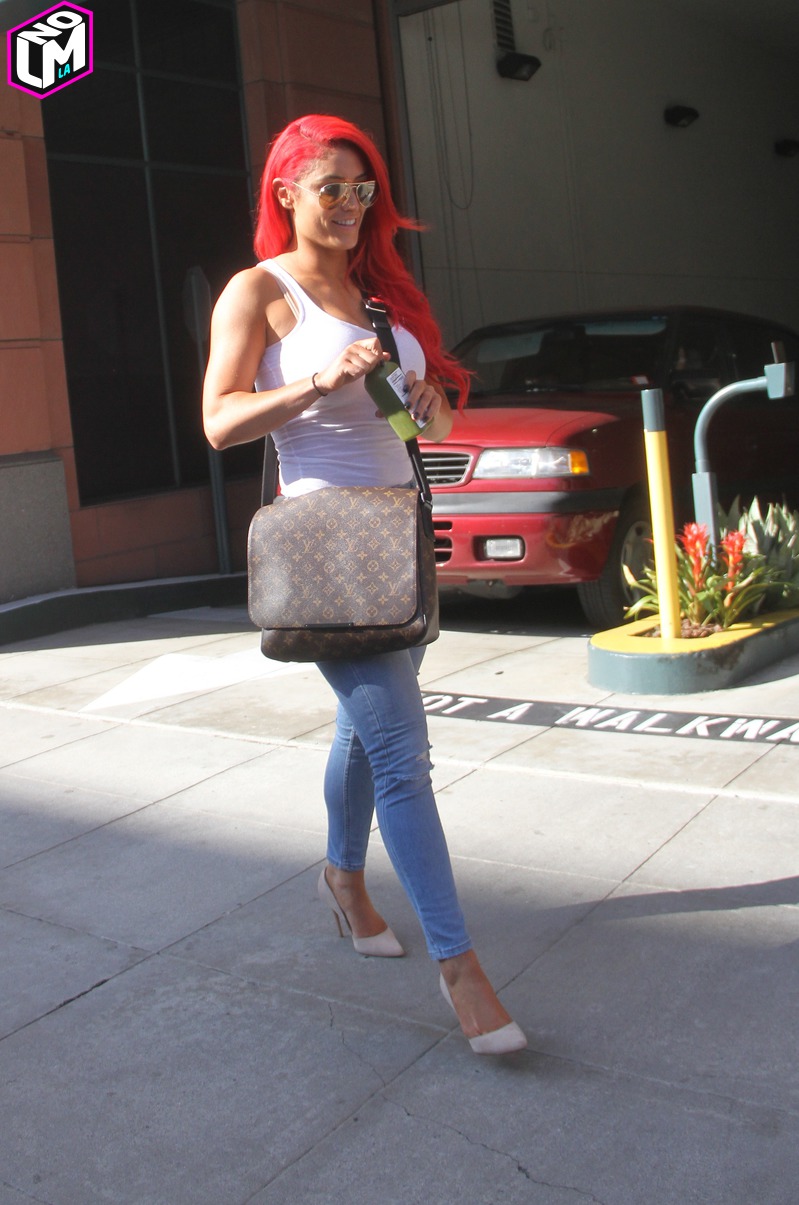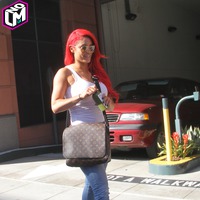 You can spot Eva Marie's signature red mane from anywhere, even in front of a car with a matching paint job.
The gorgeous wrestler stopped in to Pressed Juicery in Beverly Hills to get her greens on the go. No surprise there – her amazing body didn't happen by accident. And even in a casual outfit like wifebeater and jeans, she could still break your heart AND kick your ass.
Marie recently fogged up the cameras on the red carpet at the Los Angeles premiere of San Andreas, where she went all out glam and showed her support for her mentor, The Rock. She spends a lot of time in front of the camera, between photoshoots, Total Divas on E!, and posting selfies on her Instagram account. But word is that this WWE Diva has spent just as much time busting her ass to improve her performance in the ring. We don't know much about training to be a professional wrestler, but green juice is always a great place to start.