Posted on
LMNOLA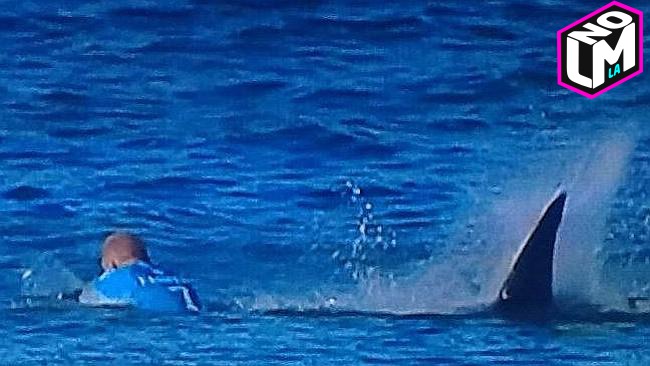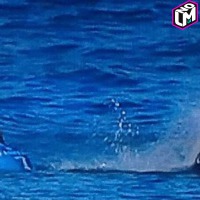 The J-Bay Open Surfing Competition in South Africa had to Close after Surfer Mick Fanning narrowly escaped a Shark attack. During the early moments of the competition's final heat, a huge shark fin began to circle around Manning. He was seen frantically trying to paddle away before a struggle ensued. Fanning re-emerges having lost his surfboard just before safety boats were able to pull Fanning and fellow competitor Julian Wilson out of the water.
"I had this feeling that something was behind (me), and all of a sudden I felt like I started getting pulled underwater. And then the thing came up and I was on my board and it was right there," Mick said.
"I had this thought, 'What if it comes around for another go at me? Before I knew it, the boat was there. … I can't believe it, I was tripping out. I'm totally tripping out." Nick also told World Surf TV he had punched the shark in the back in hopes to scare it away. Seems it worked.
The Competition is the Sixth stop on Samsung Galaxay's World Surf League Championship Tour. WSL Commissioner Kieren Perrow said in a statement, "We are incredibly grateful that no one was seriously injured today. Mick's composure and quick acting in the face of a terrifying situation was nothing short of heroic and the rapid response of our water safety personnel was commendable."
After discussion the 2 Competitors decided to share Equal 2nd Prizes and split the prize that would have been awarded the winner.
I guess a competition with such a harrowing event, it's nice to see that not only did nobody lose their lives, but they decided to celebrate that Life Win by making sure there were No Losers Period.
Awesome. But I still think I would retire.
Check out the Crazy News Clip and Official World Surfer League Coverage Below And Trip Out !!
Fanning escaped with a severed leash on his surfboard. He told World Surf League TV that he "punched" the shark in the back to scare it away.
The Water Safety Team also pulled Wilson out of the water.
Photo/Writer: Sid West, @lmnotweets (Twitter), lmnogram (Instagram), lmnola.com (Website)