Posted on
LMNOLA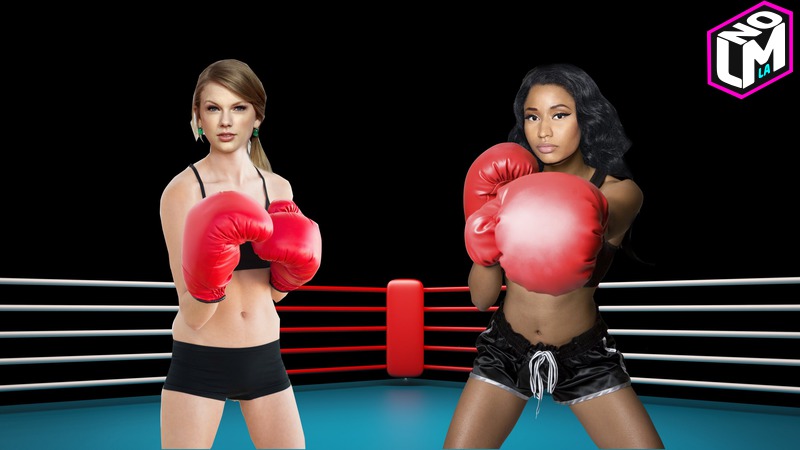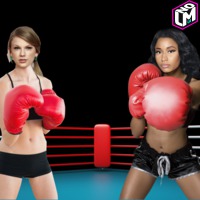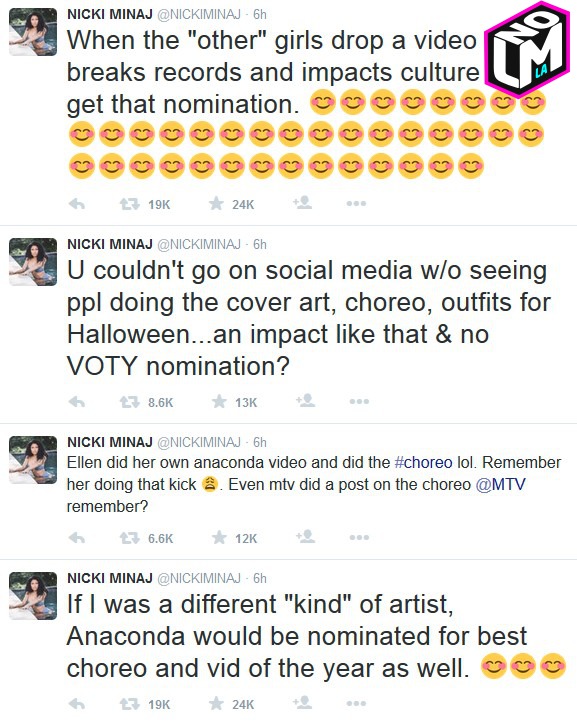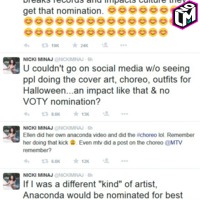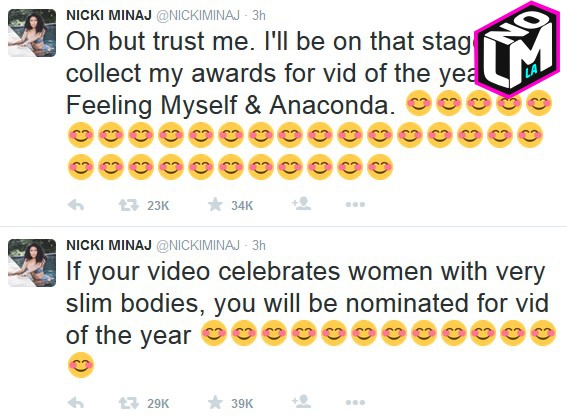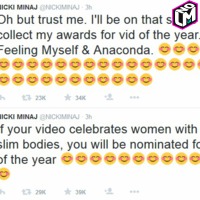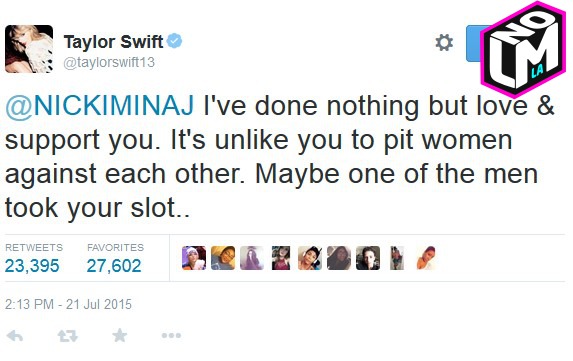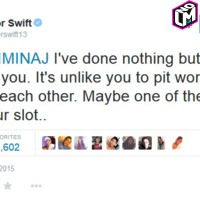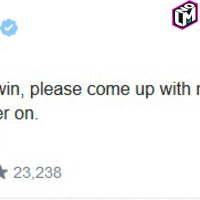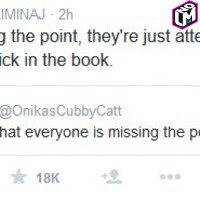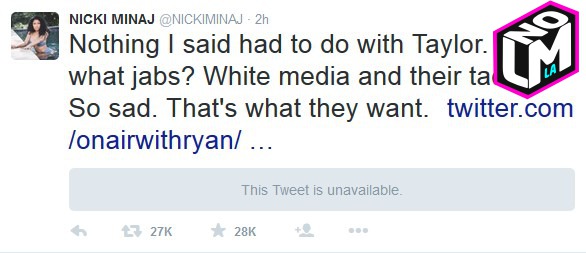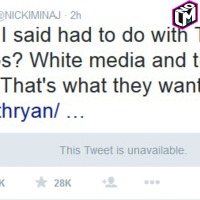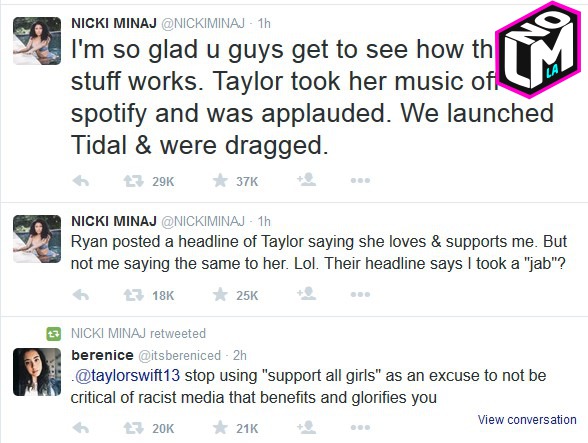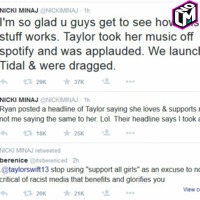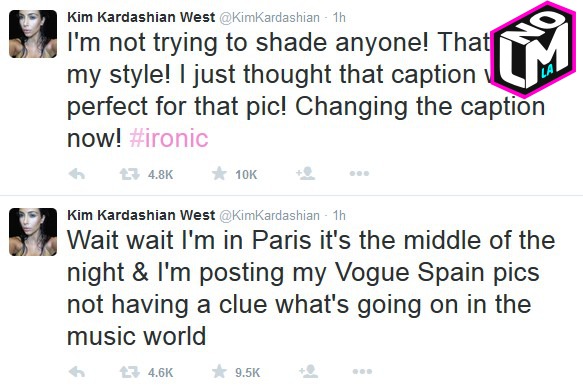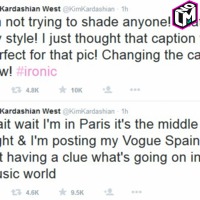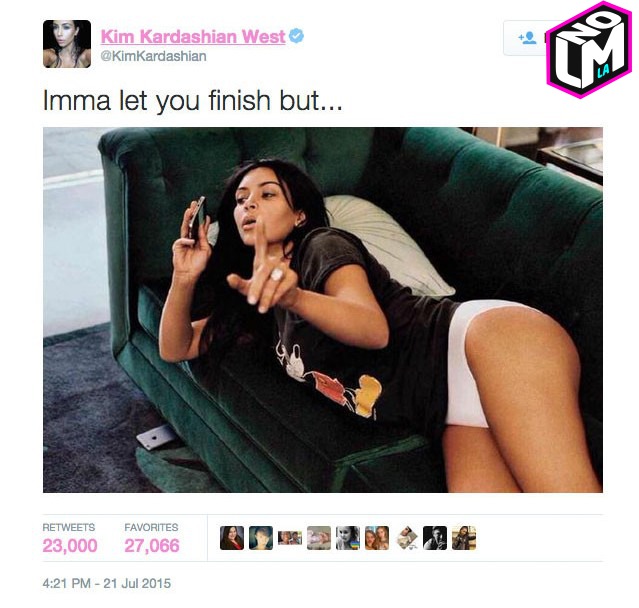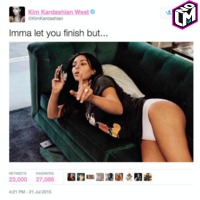 Nobody likes it when they think they gtt snubbed for an MTV Video Music Award.
Nicki Minaj took to Twitter today to rant about why her booty shakin', twerk-heavy video for "Anaconda" didn't get nominated for Video Of The Year.
She then proceeded to talk about how "other girls" get nominated, or how Taylor Swift took her music off Apple iTunes and was applauded while her and her crew (including Jay-Z and Kanye) were "dragged" for starting Tidal.
Then Taylor tried to chime in, saying, "Hey, that's not fair, I'm T-Swizzle…and I Love all people and artists."
She even offered to let Nicki take the stage with her, should she take home a moonman for the coveted position.
Then Kim Kardashian West chimed in with the gift that keeps on giving and quoted her husband Kanye's infamous stage bumrush during Taylor's acceptance speech at the 2009 VMAs. Kardashian West posted a pic from her Vogue Spain photoshoot at The Beverly Hills Hotel with the caption, "Imma let you finish but…"
Now Kim's trying to fight off the T-Swizzle trolls.
Writer: GPS, @lmnotweets (Twitter), lmnogram (Instagram)