Posted on
LMNOLA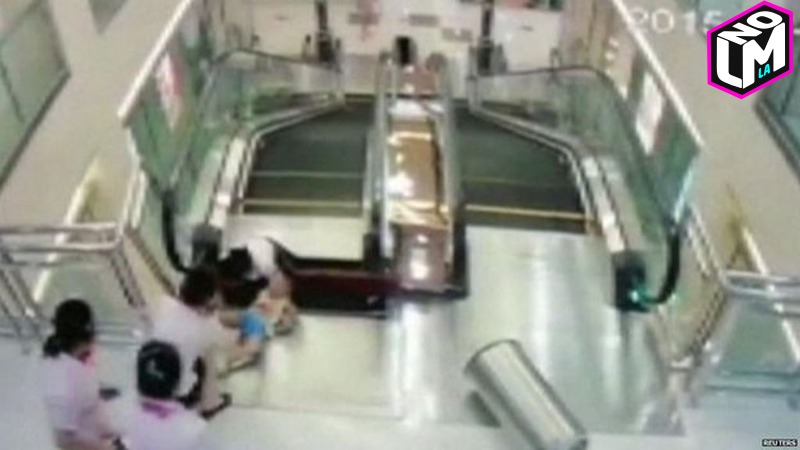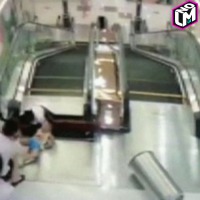 This is a horrific tragedy that nobody should ever have to endure or witness.
Surveillance footage has surfaced over the weekend that shows a woman shopping with her son at a local mall in the city of Jingzhou, just before falling down an escalator shaft to her death. The woman, which media has identified as 30-year-old stay home mother Xiang Liujuan, was going up the escalator, just before falling through a faulty metal panel.
The footage shows her frantically handing her son off to a fellow shopper, just before she is pulled into the escalator mechanism. 2 Mall employees tried their best to prevent her from being swallowed by the escalator to no success. It took authorities 4 hours to recover her body which required dismantling the entire escalator system. There is currently an investigation underway and sources say workers forgot to screw down the metal panels after performing maintenance work on the escalator (which would later become a fatal blunder).
There have been a mounting number of escalator deaths in China, which has seen huge amounts of economic growth and development over the last decade… only to find themselves with an increasing cavalier attitude toward safety, quality control and maintenance leading to frequent industrial accidents such as this one, as well as fires, building and bridge collapses, and ship sinkings or collisions.
Family members of Xiang Liujuan took to China's popular micro-blogging site Weibo to voice their frustrations with the Mall after the tragic event. "An ordinary Sunday shopping trip ended up in such a sudden tragedy, almost ruining an entire family," said user @kkcake, who identified herself as the victim's sister-in-law, "The shopping mall is still open and the killer escalators are still running," she added. "Shoppers have no idea about the tragedy upstairs and no one knows if such disasters will strike again."
In a nation with over 1 Billion people.. you would think they would take more care to ensure the proper safety of each individual.
All economic growth aside, it looks like China still has a long way to go.
Writer: Sid West, @lmnotweets (Twitter), lmnogram (Instagram), lmnola.com (Website)