Posted on
LMNOLA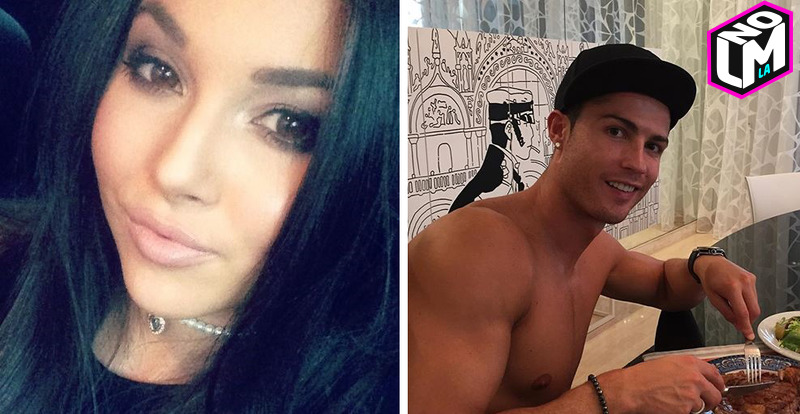 Cristiano Ronaldo is being called out for allegedly trying to set up a rendezvous with Australian Model Aline Lima, who has a boyfriend.
Lima and her boyfriend have gone to publicly reveal that Cristiano Ronaldo kept flirting with the Latin model via Social Media app "WhatsApp", after Lima attempted to contact Ronaldo on his Instagram to see if he had received her boyfriend's fan letter.
According to the model and her boyfriend, Ronaldo was uninterested of his fans adoration, and was doing his best to try to make a cheater out of Aline. Lima and her boyfriend allege that Ronaldo had asked her to send him some gym pics of her working out, to which she replied "No, my boyfriend would not be happy", to which she claims Ronaldo replied, "No one knows, baby. Quiet." and assured her he wouldn't tell anybody.
This news only corroborates former girlfriend Irina Shayk's veiled statements alluding to a possibly unfaithful Footballer boyfriend, after revealing to the public she had believed Ronaldo cheated on her many times and found he had many text exchanges with other women.
Lina has since gone to reveal that her boyfriend is no longer a fan of the Real Madrid star (obviously), and that she had not revealed this information for the sake of publicity, rather pointing blame on her boyfriend for making the online interactions public.
I will have to say, for many years Ronaldo has had quite the reputation… and from things we've already heard about the dude… a few WhatsApp messages are quite tame.
Here's to living on top of the world Ronaldo… and a few models who are taken.
Oh yeah, and props to Alina… not many women would be so faithful
Writer: Sid West, @lmnotweets (Twitter), lmnogram (Instagram), lmnola.com (Website)