Posted on
LMNOLA
When we think of Katy Perry, one of the first things that comes to mind her risk-taking sense of style (right after the flashbacks to 2010 when everyone was asking if we felt like plastic bags and we couldn't go anywhere without everyone wanting to blast California Gurls and Teenage Dream, but that's not the point).
Naturally, it came as no surprise that she was not playing it safe at Craig's Steakhouse in West Hollywood on Friday Night. Pictures of last night definitely did end up online, and even though she's not dancing on tabletops, she was confidently showing off her legs in a colorful graphic print dress and matching jacket. You'd think the bold choices would stop there, but to make that more than just her awesome body stands out, she drew attention to her beautiful features and flawless makeup with a pair of the fluffiest pink earrings we've ever seen and a lip color to match. To tie the whole outfit together, obviously Katy had to go for the sold out Guiseppe Zanotti jeweled ankle strap black and yellow heels.
She also showed off her new manicure, with a very symbiolic "BYE" on the middle fingers. What do you think that means?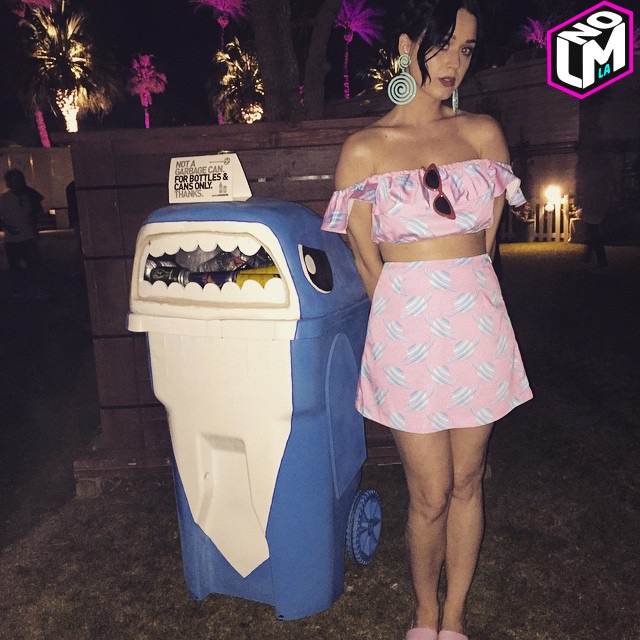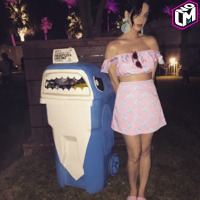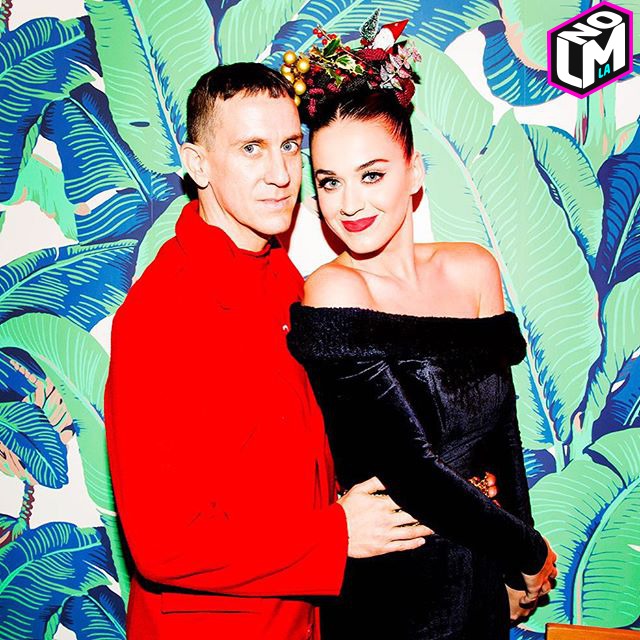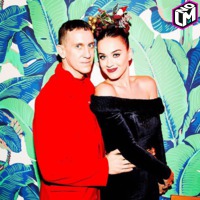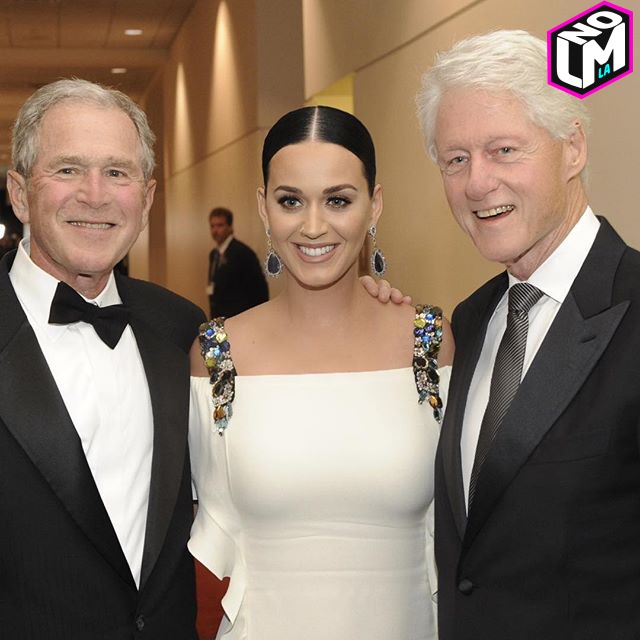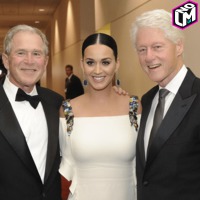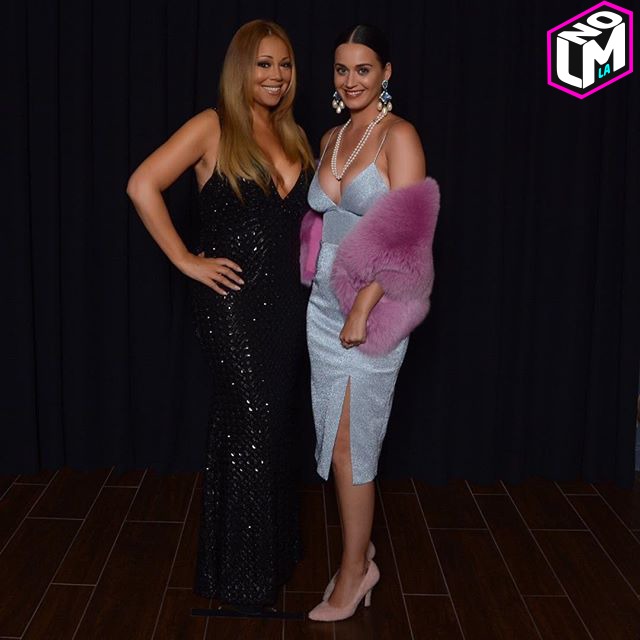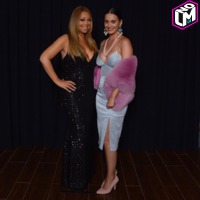 Photo/Video: Sid West, @lmnotweets (Twitter), lmnogram (Instagram), lmnola.com (Website)