Posted on
LMNOLA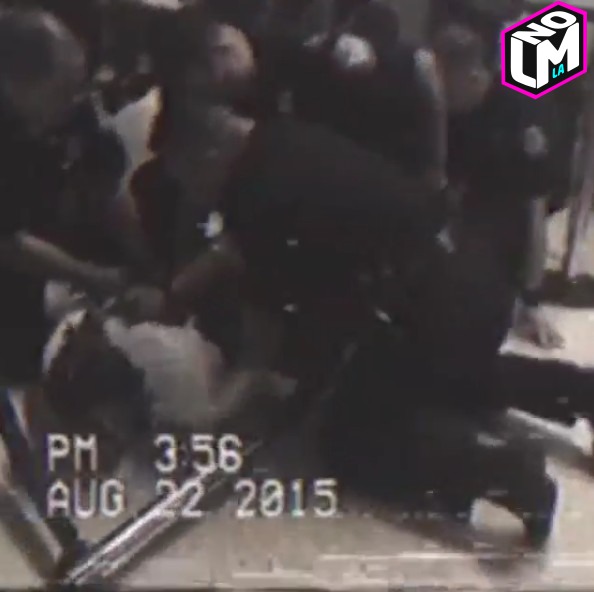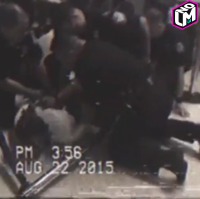 Wiz Khalifa was handcuffed at LAX last night after arriving back in town from France to a rude awakening.
The "Black And Yellow" Rapper took to Social Media to give the public a glimpse into what he had to endure, as police cuffed Wiz for riding, as Wiz said, "A Hoverboard"… which wasn't like a Lexus Hoverboard, but one of those 2 wheel Segway style boards without handles. I'm sure you've seen those all over social media lately.
So Wiz apparently refused the orders of the police to step off his board, and that's when things got ugly. Video shows the police surrounding Wiz, taking him to the ground while yelling out "Stop Resisting".
Wiz, appearing to be quite calm during the ordeal, replied to the officers with "I'm Not Resisting, Sir".
The videos and photos posted to Wiz's instagram were taken with the new VHS app, that turns all your pics and video into an antiquated looking format, complete with date and time stamp, giving the footage an eerily similar feel to the infamous Rodney King Video.
After all was said and done, Young Khalifa let the world know that he refuses to back down on our generation's decision to move into the next frontier of technology.
A Bold Step for Wiz… and the world of "Hoverboards"
Photo/Writer: Sid West, @lmnotweets (Twitter), lmnogram (Instagram), lmnola.com (Website)