Posted on
LMNOLA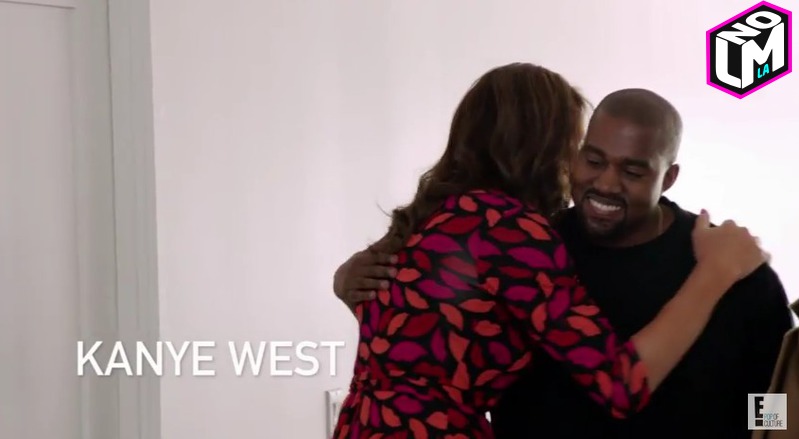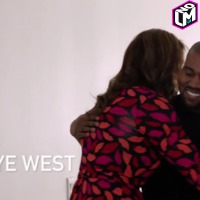 The E! Entertainment channel really knows how to hog up the special moments for their Reality TV Shows.
Last night's highly anticipated premiere for "I Am Cait" which details the life of Bruce Jenner in transition to becoming Caitlyn Jenner, made sure to bring in some special moments that you won't be able to see elsewhere. The most surprising moment of all would have to be when Kim Kardashian brought her Hip-Hop Hubby and North's Baby Daddy to meet Caitlyn for the first time.
This is a powerful move considering the fact that Kanye West has done his best to stay as far away from the reality camera crews ever since he began dating Kim… but I guess this moment was special enough for Kanye to give in. Something he doesn't do often at all.
And while the Internet is abuzz with Kanye's "barely there" hug when greeting Caitlyn, which we'll admit did look a bit awkward and uncomfortable, Kanye did manage to share some really important words of encouragement for Caitlyn's life breakthrough.
"I think this is one of the strongest things that have happened in our, ya know, existence as human beings that are so controlled by perception. Cause you couldn't have been up against more, like your daughter's a Supermodel, you're a Celebirty, you have every type of thing… and it was still like 'Fu*k everybody' this is who I am"
I would say this… it's definitely refreshing to see Kanye mild-mannered and humble around Kim and her family… this is definitely not something we're used to seeing from the boisterous mouthfuls he gives at interviews and awards shows.
Kim got that boy whipped son !!
Writer: Sid West, @lmnotweets (Twitter), lmnogram (Instagram), lmnola.com (Website)