Posted on
LMNOLA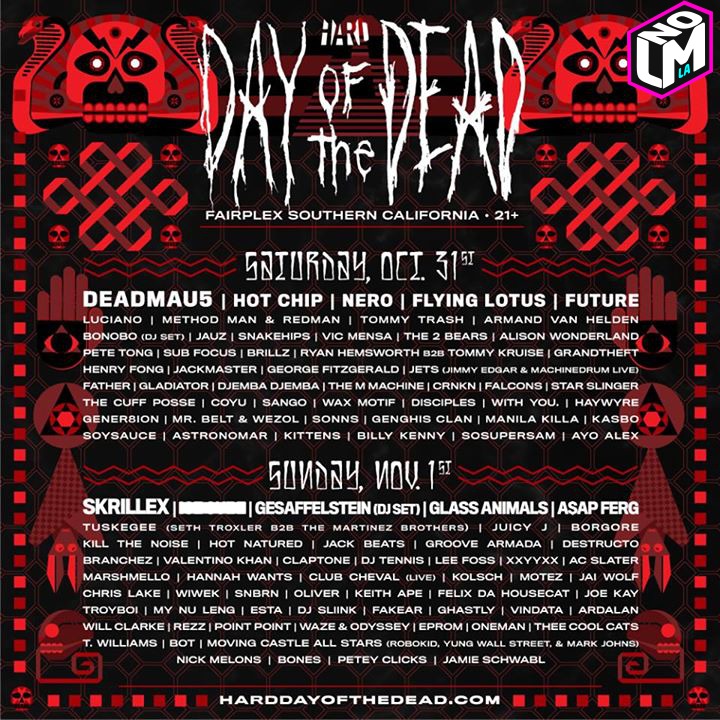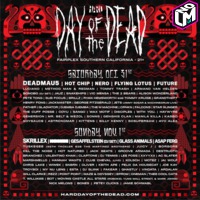 HARD has officially released its lineup for Day Of The Dead!
Featuring crowd favorites like Skrillex, Deadmau5, and Nero, all three of which were headliners at Day of the Dead in 2013, the lineup already feels pretty stacked. Some solid additions to the weekend will be Ryan Hemsworth, Alison Wonderland, Flying Lotus, Snakehips, Vic Mensa, Marshmello, and Jai Wolf, all of which should draw considerable crowds. And that's not even half of the lineup!
Don't get too excited just yet, though. Some pretty considerable limitations are being placed on the festival following the deaths of Tracy Nguyen, 18, and Katie Dix, 19, at this year's HARD Summer music festival. According to the SGV Tribute, HARD "will step up its security, its medical services, and the amount of free water available. Live Nation is also required to produce and distribute drug education at the festival."
Some other huge changes include a new age restriction, a smaller attendance cap, and shorter festival hours, meaning shorter set times and less performances. Attendance will be limited to 40,000, 25,000 less than the amount of people who attended HARD Summer. However, because this new age restriction bans people under 21, it's totally possible that this festival may not even sell out. What does that mean? Over $2M in lost revenue for HARD is what it means.
Check out a recap of the festival last year!
Early Bird Single-day and 2-day tickets are on sale now and you can get them here. Do you think it will be worth it? Let us know what you think of the new rules and who you're most excited to see!
Photo: Instagram
Writer: Sloane Peterson, @lmnotweets (Twitter), lmnogram (Instagram)