Posted on
LMNOLA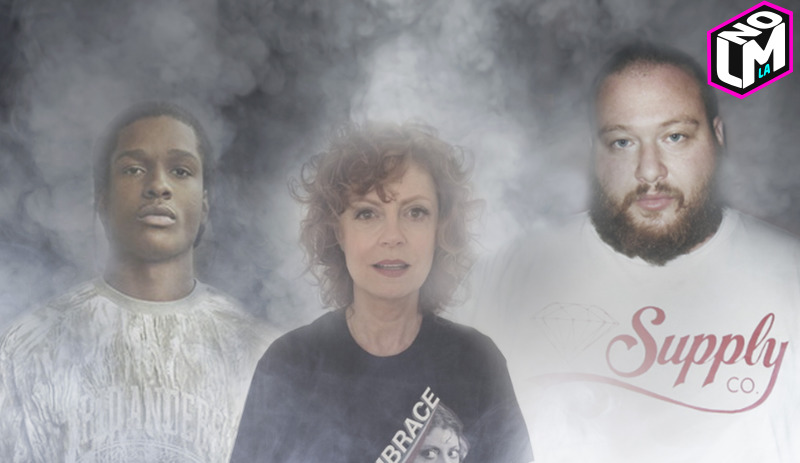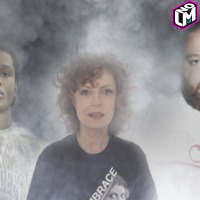 Looks like A$AP Rocky & Action Bronson have found themselves an unlikely fan.
Susan Sarandon Yes, THAT Susan Sarandon, tweeted the rappers in reference to their song "1Train." The song appears on A$AP Rocky's 2013 Album "Long.Live.ASAP" and also includes tracks featuring Kendrick Lamar, Yelawolf, Joey Bada$$, Big K.R.I.T. and Danny Brown. But it's Bronson's lyrics which captured the A-Lister's attention:
"You see us scramblin' sellin Susan Sarandon
The cloud of smoke like the phantom."
It looks like somewhere around the high rises of New York somebody told Susan about that line because she took to Twitter and hit up the rappers saying,
That's one hell of an invitation"?one that we're pretty sure the dudes wouldn't pass up on, possibly passing a doobie.
Susan is one of Hollywood's most respected actresses and has more than 100 film and television credits to her name. She is best known for her roles in "Thelma & Louise" and "Dead Man Walking," which stars Sean Penn. Susan has also been a huge supporter for marijuana advocacy. She even told the world on Bravo's "Watch What Happens Live" that she smokes the mary jane before almost every major award show, except maybe the Oscars. She also told HuffPost Live that she would rather see people smoke weed than drink alcohol, and that it "would make for a much more gentle world."
All we know is that we would love to be in that room and hear that conversation.
Listen to "1Train" here:
Photo/Writer: Sid West, @lmnotweets (Twitter), lmnogram (Instagram), lmnola.com (Website)