Posted on
LMNOLA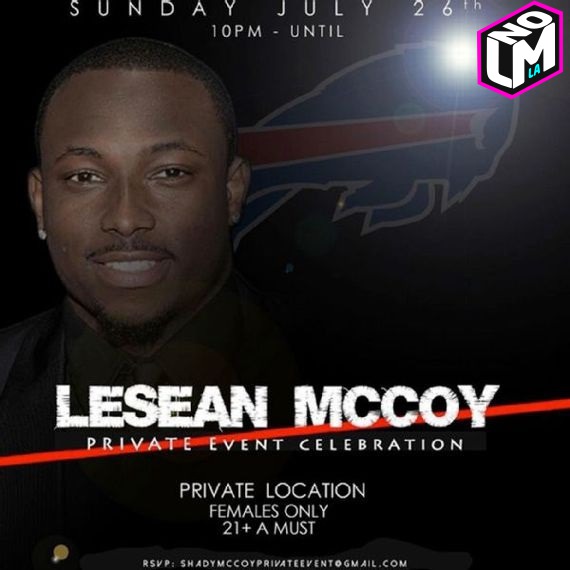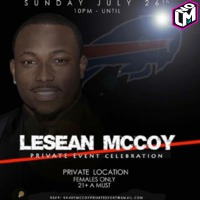 This story is beyond hilarious to me. I literally laughed out loud…
LeSean McCoy, an NFL running back for the Buffalo Bills is going to have a few friends over for an exclusive party Sunday night somewhere in Philadelphia.
That's normal.
The part that's NOT normal is his invitation: 100% Females Only Party. (source Washington Post):
"Thank Your for Your RSVP to LeSean Mccoy's Private Extravaganza Taking place on Sunday Evening July 26th 2015! Below are the Following Requirements to Be Confirmed for the Event.
1. Please Submit Full name (As seen on ID) 21+ is a MUST *ID's Will be CHECKED for Admission
2. Please Submit 1 Picture AND Provide Social Media information I.E. Instagram, Facebook, or Twitter.
3. Upon Entry Patrons will be asked for ID's and to Sign Confidentiality agreement.
4. There are NO PLUS 1's Everyone MUST individually RSVP to event
5. Upon confirmation Email you will receive Pick up/ Drop off Location and Attire."
The invitation was so creepy his team, the Buffalo Bills asked him to not use their logo for the event flyer he posted on Instagram. (No clue as to why the Bills wouldn't want to be associated with this event)
I wonder what kind of party this is going to be?? 10pm-Until… (Until? LOL) Now I see where dude gets his nickname 'Shady'.
Photo/Writer: Sid West, @lmnotweets (Twitter), lmnogram (Instagram), lmnola.com (Website)