Posted on
LMNOLA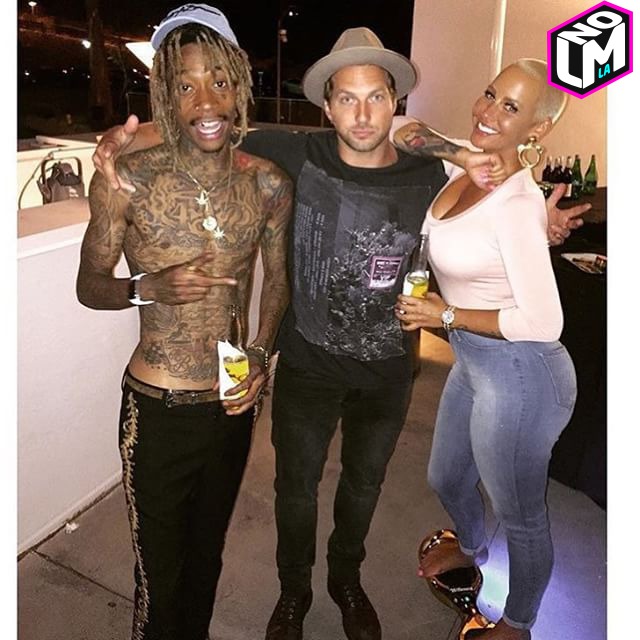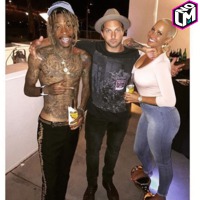 Rapper WIZ KHALIFA reunited with his estranged wife AMBER ROSE in public on Monday (10Aug15) for the first time since their split last year (14).
Model Rose filed for divorce from the Black and Yellow hitmaker in September (14), after just a year of marriage, and they subsequently became embroiled in an online war of words over custody of their two-year-old son Sebastian, with Khalifa accusing his former wife of keeping their boy away from a birthday party he had planned at his home in February (15).
However, the busty blonde suggested the feud was over in April (15), when she posted a touching message intended for her estranged husband on Instagram, admitting he'll "forever be the love of my life".
She added, "Through all the ups and downs of our relationship my heart still beats for him every single day. I'm sick of putting on a front like I'm happy without him. I'm not."
Now it appears the pair has patched up its differences for the sake of its son, after Rose and her kid joined Khalifa for the final night of his Boys of Zummer Tour with Fall Out Boy in Los Angeles on Monday.
The rapper even brought young Sebastian out onstage, as his proud mother watched from the wings.
She uploaded a video clip of her tot's concert appearance on Instagram.com on Tuesday (11Aug15), captioning the footage, "Our Lil Rockstar (sic)! Sebastian took over his Dad's show last night."
Actor Ryan Hansen also shared a photo of himself standing in between a smiling Khalifa and Rose backstage, and poked fun at their former feud, writing, "Proud to announce my new gig as Divorce Counselor for @mistercap and @amberrose".
Rose recently moved on from the broken marriage by dating another rapper, Machine Gun Kelly. (MT/WNWCDN/KL)
Credit :WENN.com
Photo/Writer: Sid West, @lmnotweets (Twitter), lmnogram (Instagram), lmnola.com (Website)