Posted on
LMNOLA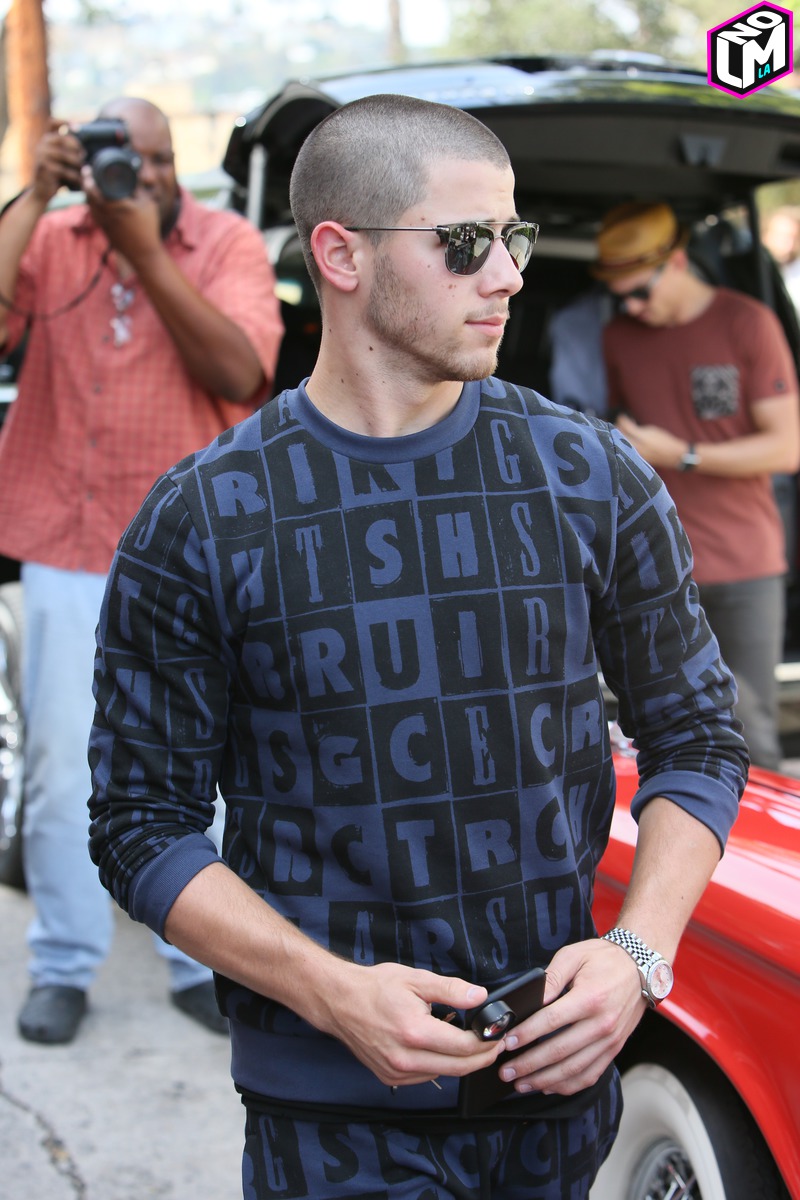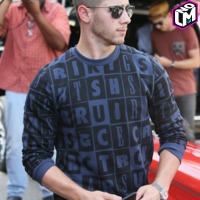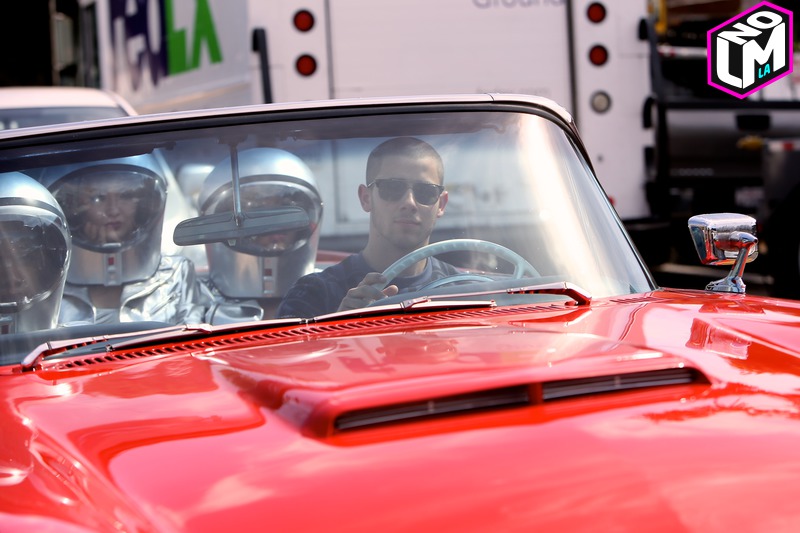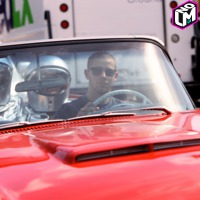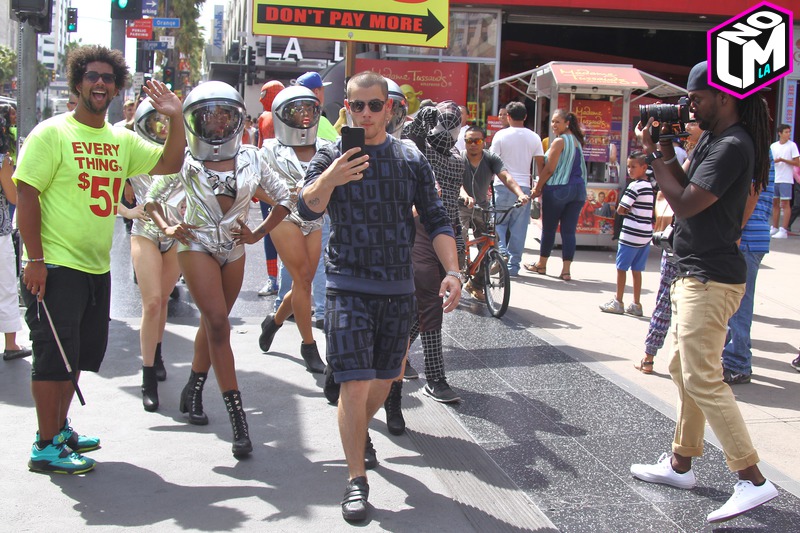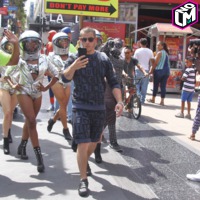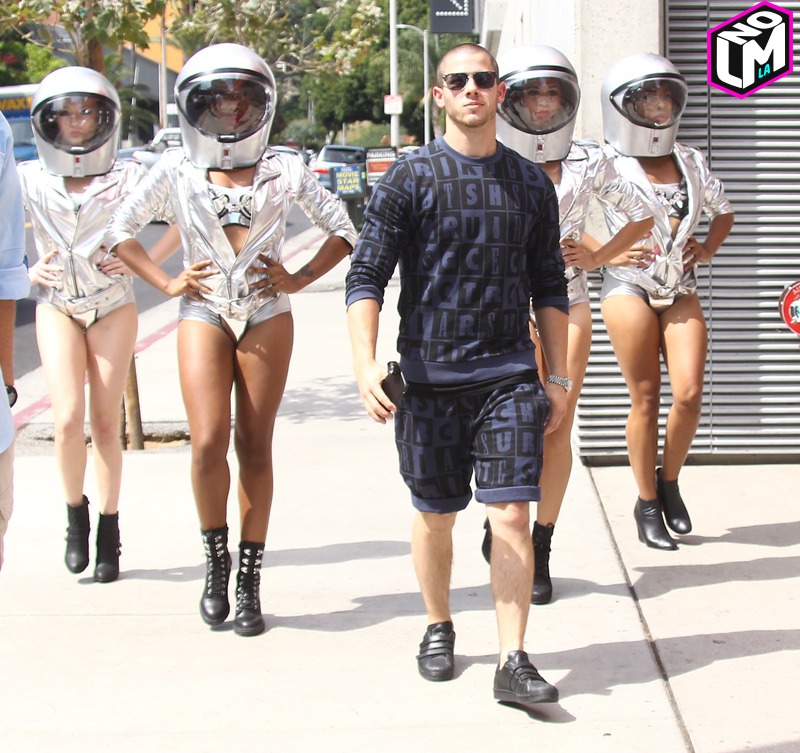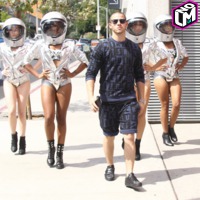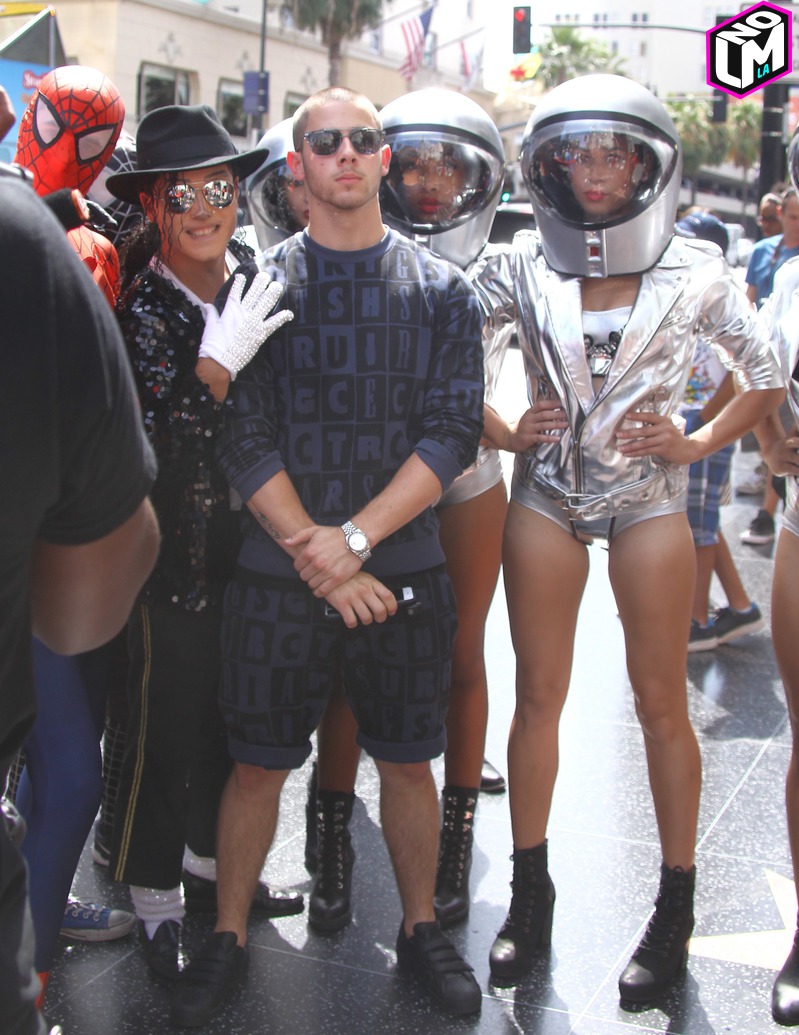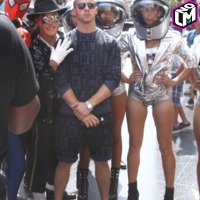 Upcoming VMA performer and nominee, Nick Jonas, recently shot promo videos for the MTV Video Music Awards. The shoot would not have been complete without a classic, bright orange car and a group of dancers, which he dubbed the "#moonbabes," dressed in revealing astronaut gear that is probably unfit for legitimate space travel.
During a break from shooting, the odd group swaggered down Hollywood Boulevard, posed for some pictures, and hopped on a sightseeing tour bus on Thursday. Jonas asked the bus driver to head over to his brother's house and Joe was seen coming out to greet the tourists and dish out some food.
Even though voting for the show has closed, you definitely voted Nick for Best Male Video already, right?
The 2015 Video Music Awards will air on MTV on Sunday, August 30th at 9/8c.