Posted on
LMNOLA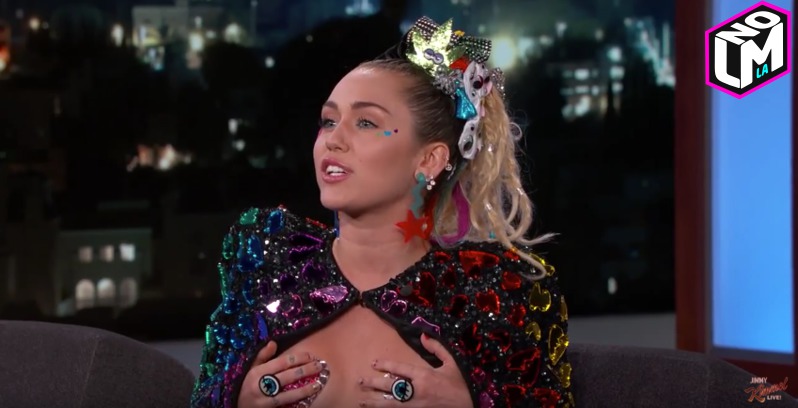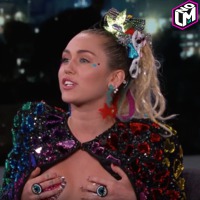 'Flusters' might not be the right term, but that's the term that Jimmy Kimmel choses to go with when he finds himself completely unable to talk about anything except Miley's tits (she doesn't like the word 'boob'), despite all the other over-the-top garments she had on.
Funny, because I thought she was there to talk about her gig hosting the VMAs this weekend but y'know how distracted men can get around the female body. Where is my frog and coffee cup emoji?
Miley handled the line of questioning very well though and she was even able to crack jokes and keep everything fairly light hearted. Apparently, Hollywood Blvd is where she finds most of her clothes!
When Kimmel asked her how her father felt about her nudity, Miley said "My dad's cool because, you know, I'm sure he'd maybe rather me not have my tits out all the time, but he'd rather me have my tits out and be a good person than have a shirt on and be a bitch."
She has a point there. All the worst people I know wear clothes too. Do you agree with Miley? What's your favorite quote from the interview?
Writer: Sloane Peterson, @lmnotweets (Twitter), lmnogram (Instagram)