Posted on
LMNOLA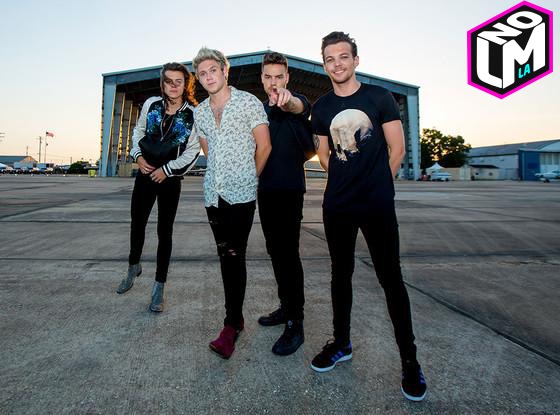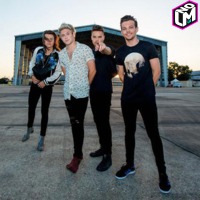 Headlines have been popping up everywhere about One Direction splitting up this spring? Is the band really over? We don't think so, really…
The report came earlier today, with The Sun releasing an exclusive all about 1D's plans in the near future. This caused fans to panic, as there's talks about solo projects and a permanent split – all complete with source quotes straight from 1D reps themselves.
"The guys have been together for five years, which is an incredible run for any boyband" a source told The Sun. "They fully deserve to have at least a year to work on their own projects. There is absolutely no bad blood between them and they are all 100 per cent behind the decision."
So far, there hasn't been any new confirmation other than the fact the band is going on hiatus though — Which we already knew!
Of course fans are going to freak out. There isn't exactly a 100% guarantee that the foursome will ever continue after their break. If they do, it could be in one year, or two, or ten. Especially after Zayn not coming back from his supposed "break", fans are definitely a little spooked.
We think a bit of time is just what the boys need, personally. Hiatuses are normal. What isn't normal is the fact that they've put a new album out every year for the past four years – not to mention they've toured for each one! Being overworked isn't exactly great for longevity, so a break is an absolute must.
Even the boy's rep stresses how there is no bad blood between the four. They simply want some much needed time off and plan to work together after.
"All pure speculation and not based on any facts," a rep told Billboard earlier this summer, in reply to rumors about a break up then. "The band are excited about their brand new fifth album and their upcoming tour."
Granted, this quote did come quite some time before The Sun's article broke. But things have only been looking up for the band since. We can't imagine that much has changed since selling out more than half of their stadium tour.
Thankfully, another source confirmed our hopes. "They are taking a hiatus so they can work on individual projects for a while but they are not splitting up," they spilled to E! News. "They will remain together and plan to work together in the future."
So will there be solo projects? Probably. This doesn't really mean anything though, as most major artists and bands have plenty of things on the side. What's a well-rounded celeb without ten or so projects?
In any case, we think fans can rest easy. 1D might not last forever, but we think the band still has quite some time.
UPDATE: 3:17pm August 24th
Niall tweeted about it, check it out:
Photo: Twitter
Writer: Loras Penn, @lmnotweets (Twitter), lmnogram (Instagram)